PROCESSING/PINPAD/GIFT CARD PROGRAM
Our gift card and pinpad program allows retailers to become processor independent, giving them access to a multitude of online reports. This program works in both single and multi-store environments according to your retail needs. Gift cards can be made out to the denomination of your choice, and are priced significantly less than our competitors. Our pinpads are fully PCI compliant and EMV ready.  We use the Equinox L5300 and the Verifone MX915 for our pinpads.
Benefits of the RTS gift card & pinpad program include: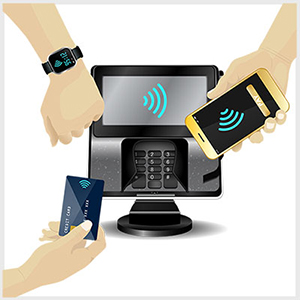 • PCI compliant EMV ready pinpads
• Allows you to be processor independent
• Increases the average order
• Can be displayed throughout the store
• All pinpads are included on our maintance program
• Gift Cards puts your store's logo in your customer's wallets
• A community script program which is PCI compliant
In order to be enrolled in this program, you must be a Bozzuto's RTS high speed network customer and have a PCI-Compliant POS system
For more Info about FirstData, click here. For more Info about WorldPay, click here!
Click here to view an interactive "how to" on First Data FD410 pinpads. 
Bozzuto's RTS is a member of the PCI council