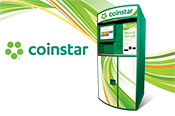 Coinstar
The trusted leader in coin counting for more than 25 years, Coinstar® kiosks provide consumers with the smartest way to unlock the hidden financial value of their coins. No capital investment, no operating costs, and no maintenance fees make Coinstar an easy end-to-end solution for your business.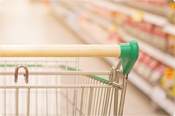 Digital Marketing
Digitally drive sales, promote loyalty, and provide expert advice with customer interactive solutions when it comes to providing easy-to-use "turn-key" solutions that increase basket size, differentiate a store from competitors, and make every shopper and associate a food expert, we can deliver!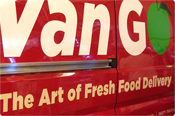 Fresh Food Delivery
Your items are selected fresh and delivered in a temperature controlled system with insulated material to keep food at the highest standards of safety and quality. Your shipment will include fresh, frozen, and shelf stable products according to your request.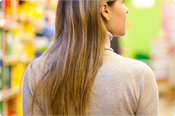 In-Store Signage and Tags
Having effective signage is a big part of increasing product movement in your store. Our retail technology solution offers programs that go hand in hand with your POS system in order to supplement you with consistent, professional looking signs.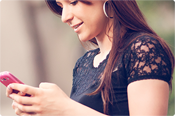 Mobile Marketing
When it comes to reaching the on-the-go shopper, the Bozzutos RTS team can provide quality and ease of use for your mobile websites. You won't have to worry about synching store content, re-sizing web pages or downloading updates on your phone. It's all done automatically!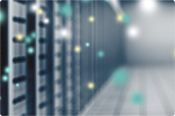 PCI Compliance
Get information on securing your Point-of-Sale system and making sure your network is fully PCI-DSS compliant. Our certified PCI QIR technicians are ready to assist with your PCI needs!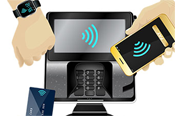 Pinpad/Gift Card Program
Our gift card and pinpad program allows retailers to become processor independent, giving them access to a multitude of online reports. This program works in both single and multi-store environments according to your retail needs.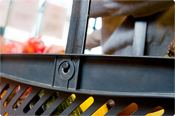 Recipe Center Kiosk
Your best customers are looking for help. They want... • Real time access to your weekly ad and recipes • Reduced meal planning anxiety and relief from meal fatigue!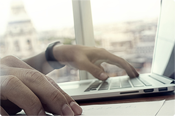 Salesplan Support
It's no secret that accurate prices equal happy and satisfied customers. By using this data management software, retailers are sent a weekly electronic file which can be modified and integrated directly into their POS systems. Included in these files are Ad plans, TPRs, price increases/decreases and new items.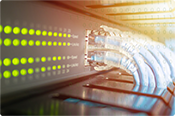 Secure PCI Compliant Network
We specialize in secure high-speed networks and support that help your store run more efficiently. We will help you improve your store's bottom line by providing top of the line technology products and services that allow you to spend more time with customers.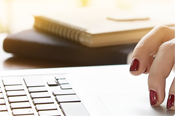 Time & Attendance
Retail Services Agency and RTS have joined together to help fulfill all of your payroll needs. RTS has partnered with a company, Easy Clocking. With this partnership we can offer you cutting edge technology and simplify your timekeeping workflow.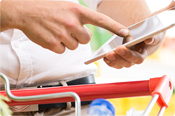 eCommerce
Bozzuto's and Rosie, the industry leading online grocery shopping platform for mobile and web, are partnered to bring online shopping to your store! Rosie is affordable, easy to implement, and offers a customizable online shopping experience for each of your customers.